Duncan Scott won his first individual title at Glasgow 2018, winning the 200m freestyle final from lane eight.
The Scot, who already has a relay gold and individual silver at these games, held his nerve to take the 200m title in a season's best time.
He said: "I didn't really know what was going on with the rest of the field. I'm just really, really happy with how it went.
"I had no idea where I was in the race I just kicked on with my race plan – I was just hacking away in the last 25m and hoping.
"I was pretty relaxed in the warm up, but the crowd has been amazing all week – when I took my headphones off it was amazing.
"But I just went in with no expectations."
James Guy missed out on his first chance for an individual medal coming in fourth.
Britain's relay success continued with the 4 x 200m freestyle women's team picking up a gold. The team of Ellie Faulkner, Kat Greenslade, Holly Hibbott and Freya Anderson, who had only swum in the fifth fastest qualifying time in the 100m freestyle semi-final 20 minutes earlier, managed to hold off a strong challenge from Russia. Lucy Hope had helped the team secure a finals place earlier in the day.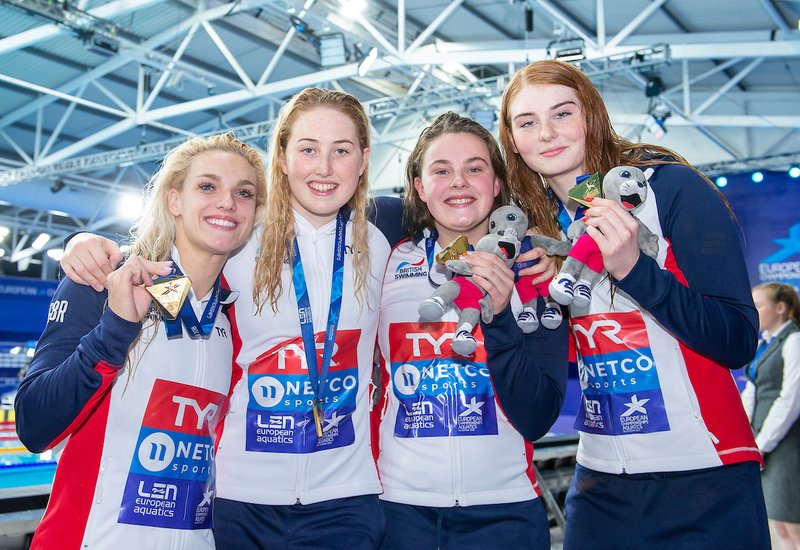 Faulkner said: "I was just shouting like crazy, you do it for each other and you know you are one team.
"We managed to be one team tonight and came out on top!
"Freya is one of the best relay swimmers I have seen in my life.
"Some of the swims she has done this week are phenomenal.
"I'm really excited for her future because what she's doing is incredible and hopefully she can keep it up."
Georgia Davies won her third medal of the games, this time a silver in the 100m backstroke, and even though was happy with the result was disappointed she couldn't better her time in the backstroke leg of the mixed medley relay last night where she won gold.
Britain also won a silver through Ben Proud in the 50m butterfly,  just 0.3 seconds behind Ukraine's Andriy Govorov,  who with a time of 22.48 broke the Championship Record .
Molly Renshaw won a bronze in the 200m breaststroke in a race that saw team mate Chloe Tutton disqualified.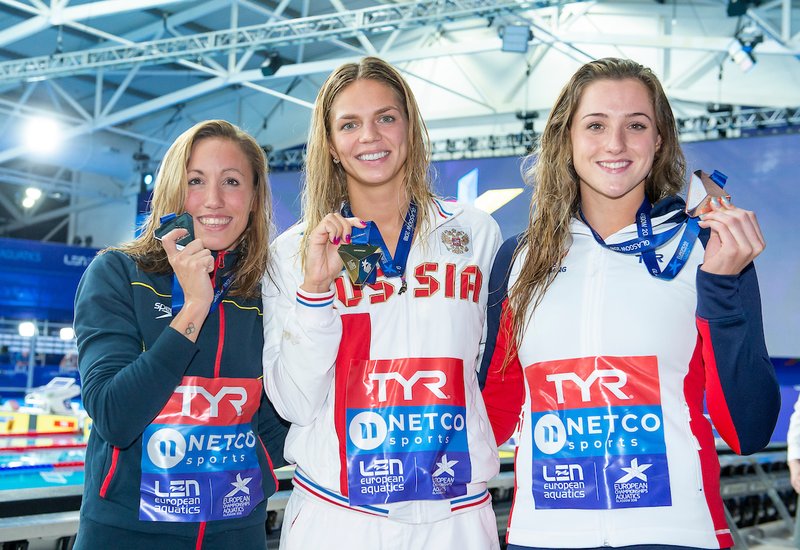 Adam Peaty once again broke his own Championship record in the 50m breaststroke, with Ross Murdoch posting the 10th fastest time in the semis.
In the 200m backstroke semi-finals Brodie Williams and Luke Greenbank narrowly missed out on final places finishing in 10th and 11th respectively,  Anna Hopkin also missed out on the final of the 100m freestyle in 15th.