At the 2017 IoD National Director of the Year Awards, Chris Brindley won Non-Executive Director of the Year after being awarded with a special recognition award for his contributions as a Non-Executive Director at the 2017 North West IoD Awards.
He was being recognised by the IOD for the contributions he has made as a Non-Executive Director at Greater Manchester Charity – GreaterSport. The charity are passionate about Changing Lives through Physical Activity and Sport across Greater Manchester and have recently celebrated reaching their milestone target of 1 MILLION people regularly active across the county. During his tenure Chris has helped to transform the Charity into one of the leading sports charities in the country, demonstrating strong governance, outstanding performance and becoming multi-award winning in its own right.
He won the category of Non-Executive Director of the Year at the event which took place on 22nd September at The London Lancaster Hotel in London and was amongst a strong line up of Non-Executive Directors; Bryan Keating (Chair at Learning Pool), Dean Kavanagh (Foundation Director & Chairman at The Romero Catholic Academy) and Qari Asim MBE (Imam & Senior Lawyer, Makkah Mosque & DLA Piper UK LLP).
In addition to Chris' voluntary role as Chair of GreaterSport, he also has Non-Executive roles with a number of organisations including The Rugby Football League, Manchester County Football Association, Switch the Play, Rapport and the Sport and Dance Group, which include Total Swimming, Total Gymnastics and Becky Adlington Swim Stars.
Chris commented;
"I am thrilled and honoured to be recognised by such a prestigious body as the Institute of Directors. For me though, the award was more recognition of the amazing work that GreaterSport does and the outcome it delivers as part of the GM Moving programme. It is a privilege to be Chair of such a wonderful organisation and to be recognised for doing so is truly humbling."
Yvonne Harrison, CEO at GreaterSport commented;
'I was thrilled to see Chris win this prestigious award, showing that sport really can show leadership within the business world.  Chris has been a fantastic Chairman for GreaterSport and plays an important role in many other businesses, this recognition is richly deserved'.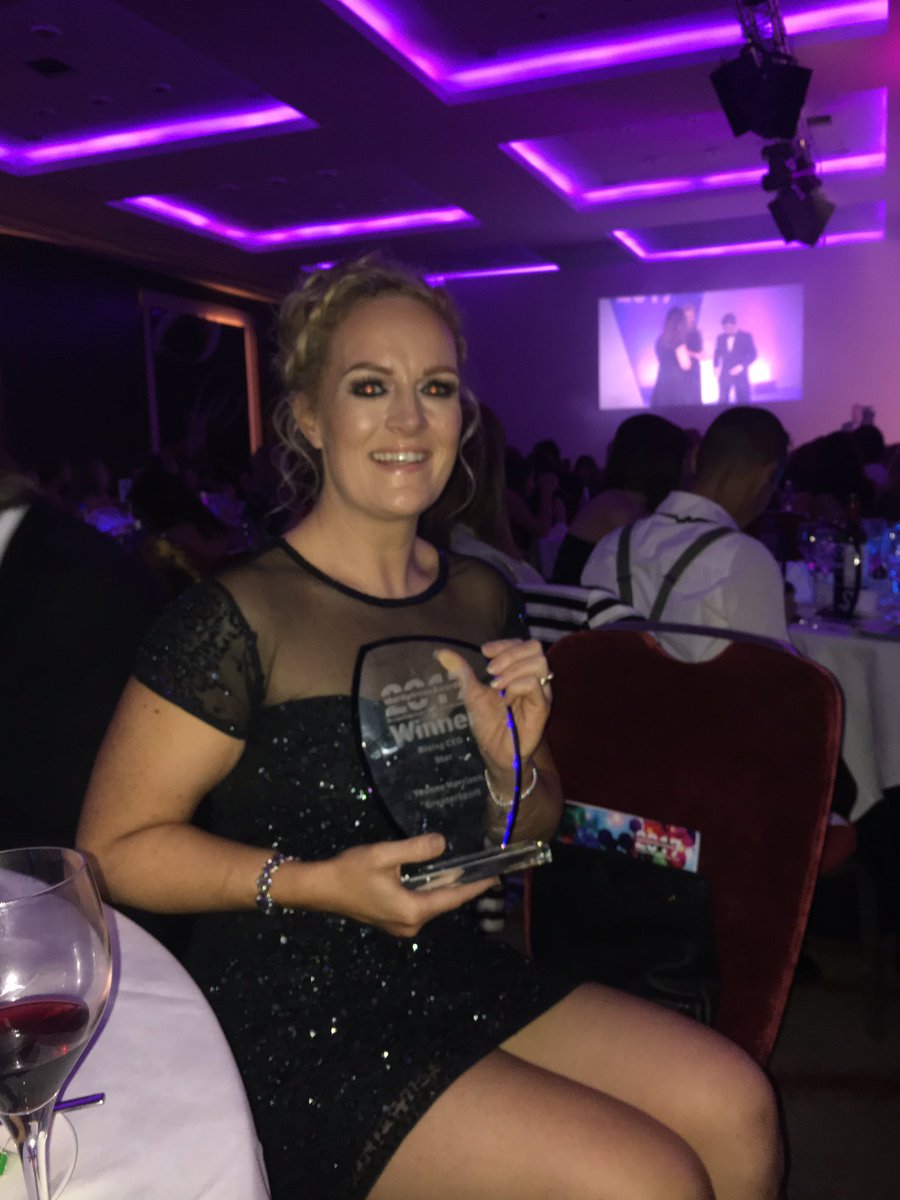 GreaterSport's CEO Yvonne Harrison is up for the Rising CEO Star Category at the Charity Times Award on Wednesday 4th October.
Image courtesy of Yvonne Harrison & Chris Brindley