At last year's Olympics, Siobhan-Marie O'Connor was one of the stars of the GB swimming team where she won a silver medal in the 200m Individual Medley (IM). The 22-year-old first burst onto the international swimming scene in 2011, when she went to the World Championships in Shanghai and placed 13th in the 200m Individual Medley. O'Connor was the youngest GB swimmer competing at the 2012 Olympics and she qualified for the 100m breaststroke, where she finished in 21st place but soon after her first Olympic experience she would be diagnosed with a long-term health condition.
O'Connor opened up about her diagnosis, "I was diagnosed in September 2012, just after I competed in London. I had active colitis for about year and during this time it was wrongly diagnosed as IBS. Before I went in for the proper tests, I was really unwell and suffering from lots of debilitating symptoms. Once I received the diagnosis it took about 6 months to get my symptoms under control.
"It took me a long time to come to terms with the condition and to realise that I am not the same as my teammates but I have learnt that every athlete is completely different and I have to do what works for me. I have to adapt my training a lot and I have to continuously do so as my health goes through ups and downs. It's a hard balance between pushing myself hard to improve but also not pushing so hard that I break down because I have a weak immune system, I pick up viruses and other illnesses really easily so I have to be more cautious than most other athletes," she added.
However, this did not stop the swimmer from competing at the highest level, when at the 2013 World Championships she made the final of the 200m IM, finishing in 8th place. The 2014 Commonwealth Games in Glasgow was O'Connor's breakthrough competition with three individual medals, including gold in the 200m IM, and three relay medals. Nevertheless it was not all plain sailing for the Bath based swimmer who had a flare up during the competition, "I had a flare up after the Commonwealth games in 2014 and I was due to compete at Europeans two weeks after but because it was quite a bad flare, I had to weigh up whether it was worth making my health worse by going and competing, or whether to come home and get better. I had swum really well at the Commonwealth Games and that was my main goal for the year so I decided that I didn't want to make my health worse, and to come back and get healthy and ready for the next season."
Being one of the top swimmers in her event, means travelling to many different places to compete such as the World Championships and the Olympic Games. At the 2015 World Championships in Kazan, O'Connor had her most successful Worlds campaign coming away with a bronze medal in the 200m IM and she was part of the inaugural mixed 4x100m Medley relay where Great Britain won the gold medal in a world record time. Although travelling to and from competitions comes with its own set of problems. "I really struggle with travel, flying and lack of sleep/rest make me run down and I tend to get ill after travelling long haul, if I don't sleep enough."
In order to get the best performance at last year's Olympics, lots of planning went into the travel between the training camps and the start of the Games. "When I went to Rio, the journey had been planned really well so that we had an overnight stop and travelled during the day so we weren't travelling for so long in one go and didn't miss any sleep. This benefitted me a huge amount. I try to make sure in the lead up to a long haul flight I do everything I can to make sure I am healthy before I travel and well rested, and that I sleep and rest as much as possible when I get there afterwards." This clearly worked well as O'Connor claimed a silver medal in the 200m IM and beat her previous British record, setting a best of 2.06.88.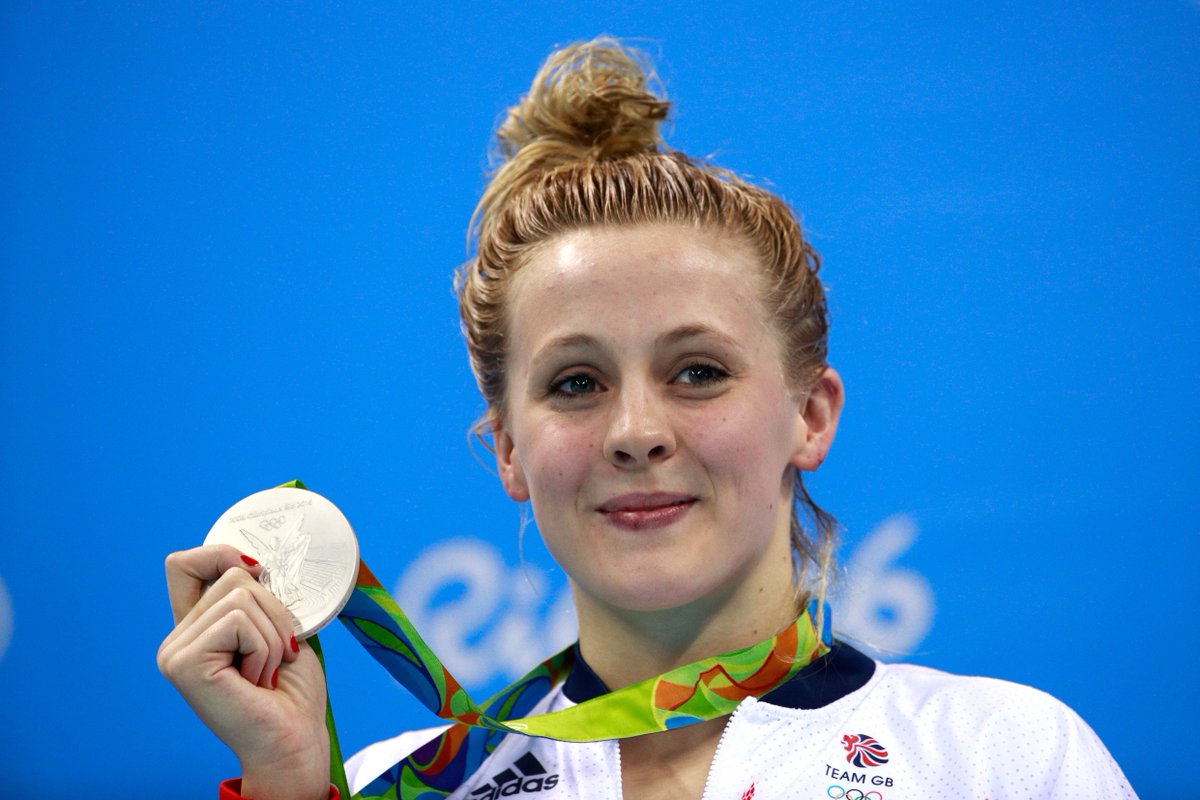 Having competed in the sport for longer with her illness than without, I ask what she has learnt from having colitis, "I have been really well looked after with my colitis through sport. Whenever I have any increase in symptoms I can see a doctor straight away and if I need to have treatment I have access to it really quickly which is great so I never feel worried in that sense. However I do feel that as an athlete you want to be in control of all aspects of your performance and my health is something that I don't feel like I have complete control over and I find that really frustrating but I have gotten good at dealing with it as best as I can."
O'Connor added, "Having this condition as an athlete is really tough and I wish I didn't have it, but it has taught me some really valuable lessons and it makes me appreciate doing well a lot more. Every athlete has something they have to deal with throughout their career, whether it's an injury or a different type of setback, and this is just something I have to deal with the best I can!"
The 22-year-old had a tough competition at this year's World Championships, where she placed seventh in the 200m IM final and finished fifth as part of the 4x100m mixed medley relay but preparation for next season has already begun. The main focus for many athletes is the Commonwealth Games in April and O'Connor will be looking to retain her titles and add to her medal haul.
"Sport has definitely taught me how to be resilient and tough and that I do have the ability to bounce back after a setback in my health, which I have gained through being able to come back from failures in performance."
Words – Nicola Kenton
Original article – https://nicolakenton.wordpress.com/2017/12/23/siobhan-marie-oconnor-swimming-with-ulcerative-colitis/
Image courtesy of http://www.skysports.com/scholarships/athletes/class/2016/siobhan-marie-oconnor