Ten of England's finest young prospects have been selected to represent the country at the Five Nations tournament in Ireland from 5-7 April.
England will field a highly competitive squad, and as reigning champions in both age categories, will be striving to retain the titles they won in France last year.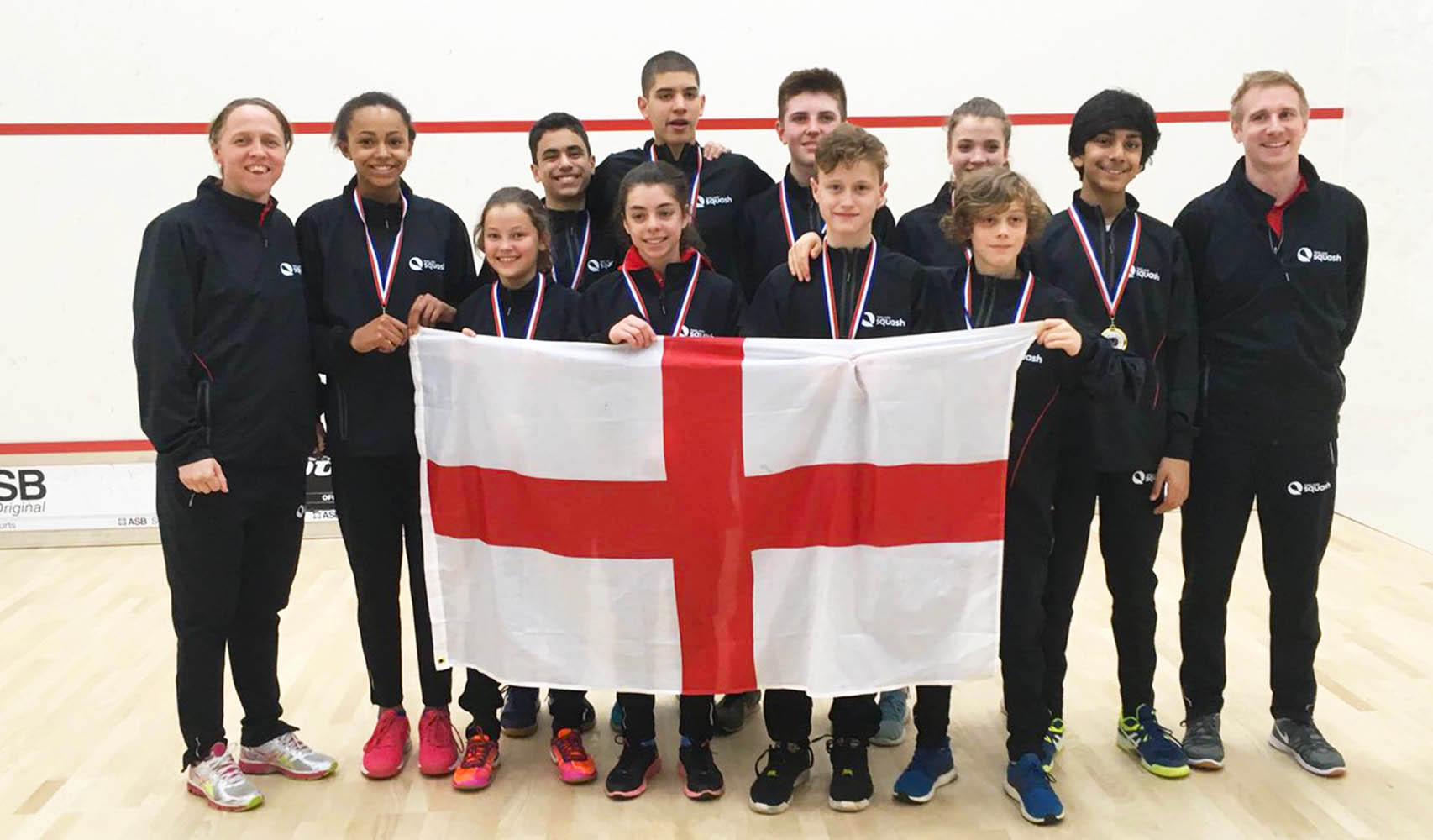 England, Scotland, Wales, Ireland and France will go head-to-head at the prestigious championships with each nation fielding an Under 13 (U13) and an Under 15 (U15) team made up of three boys and two girls.
Four-time national champion Jonah Bryant leads a highly competitive U15 team and is joined by current British Junior Open U13 champion Abd-Allah Eissa. British National U13 champion Yusuf Sheikh and English Junior U15 champion Asia Harris complete the line-up alongside Suffolk's Emma Bartley.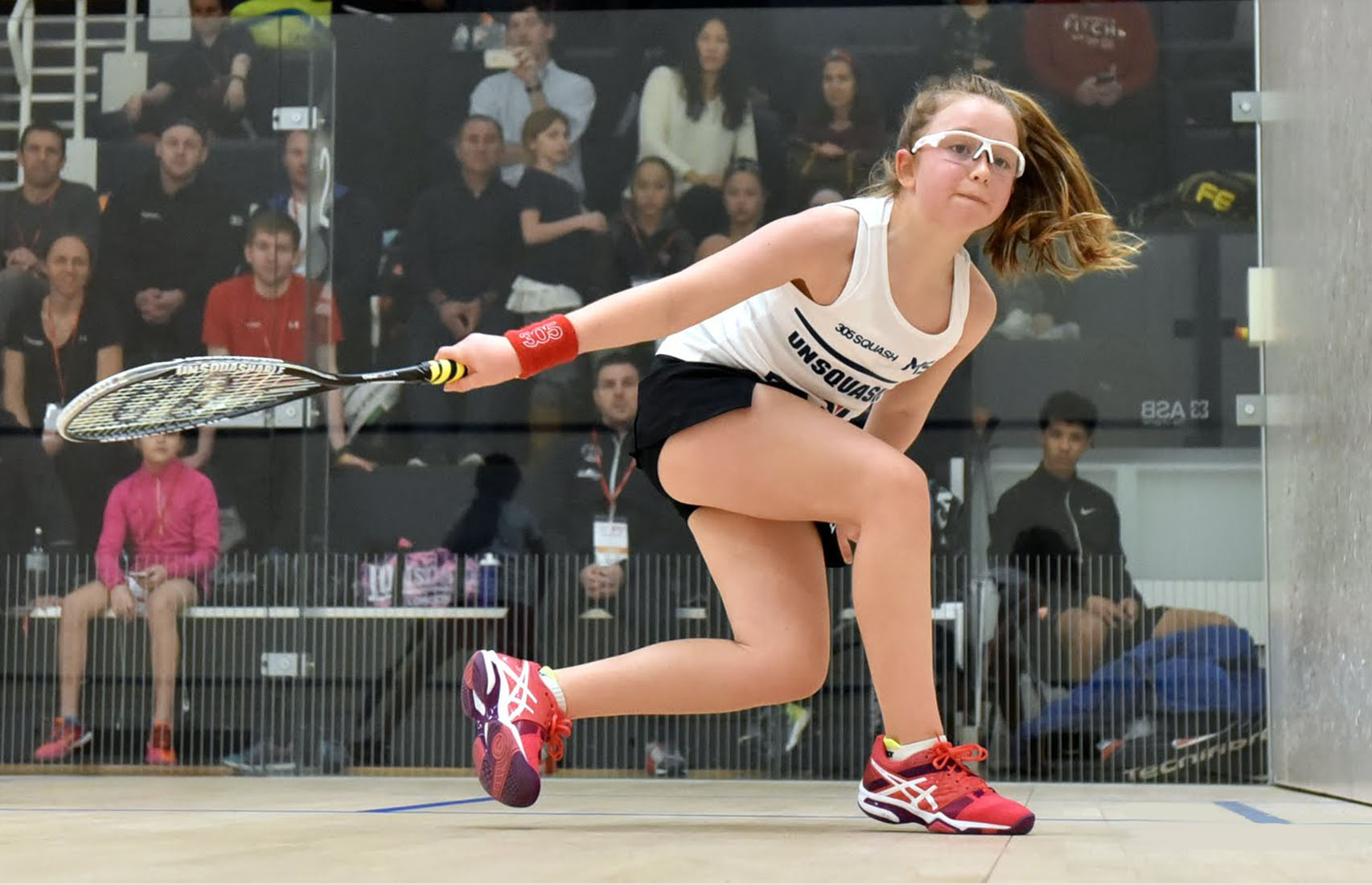 Alexander Broadbridge, the current English Junior U13 champion leads the English charge in the U13 team which sees all five players making their England debut. Joining Broadbridge is Gloucestershire's Harry Bloomfield and Surrey's Luke Camfield with English Junior U13 champion Charlie McCrone and Hampshire's Megan Light completing the line-up.
Tania Bailey, England Squash High Performance Coach said: "The England squad will go in to the event as favourites and will be difficult to beat.
"We are fielding a world-class team in the Under 15s which features two British Junior Open champions. They are a frightening prospect for any team to compete against.
"All three boys are an extremely high standard for their age group and could realistically challenge anyone else in the world. Both girls are tough to beat and as strong as each other which means there's no drop off in standard between our top two girls.
"The Under 13 squad is equally as formidable with all five players earning their first cap.
Alex, Harry and Luke were selected from a very strong field with a number of high quality players missing out. They showed they were the most consistent throughout the season and played the last three major events very strongly."
"Charlie as the number one girl has really stepped up and is unbeaten all season by any of the girls in the Under 13 English rankings. Megan has greatly improved this season and showed a great deal of character to finish third at the English Junior Championships under a lot of pressure with selections looming.
"This event is a fantastic opportunity for these juniors to improve their game whilst gaining valuable experience playing in an England shirt."
England Under 15 squad
Jonah Bryant (Sussex)
Yusuf Sheik (Essex)
Abd-Allah Eissa (Warwickshire)
Asia Harris (Yorkshire)
Emma Bartley (Suffolk)
England Under 13 squad
Alexander Broadbridge (Hampshire)
Harry Bloomfield (Gloucestershire)
Luke Camfield (Surrey)
Charlie Mccrone (Lancashire)
Megan Light (Hampshire)
Full article courtesy of https://www.englandsquash.com/news/england-squad-announced-ahead-of-five-nations-1